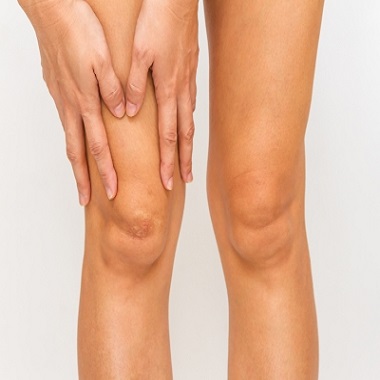 I don't know if you noticed the message board in our office this last week, but we wrote down the  Quote of the Week
that said,
  "  This diet totally averted total knee replacement for me."  Graduate 7/28/12
She also stated that her Ortho surgeon told her, "  For every 5 lbs of weight loss is 80 lbs of pressure off the knees."
For example:
If a person loses 30 lbs.  30 lbs / 5 lbs = 6 ……….
6 lbs  X  80 lbs of pressure  =  480 lbs of pressure off the knees
While you get excited as you continue to  give your knees a break ….. and go figure your lbs of pressure off your knees…..here is a Healthy Recipe to  try this week
Sauted Chicken with Taragon and Mushrooms
4 boneless skinless chicken breasts
sea salt and pepper
1 1/2  Tbl Olive Oil
8 oz of Mushrooms – cut in half if too large
2-3 oz of Low Fat Chicken Broth
2 tsp of Taragon
1 tsp of Cidar Vinegar
chopped green onion
Directions – 
Salt and Pepper each Chicken breast
In a heated skillet – add 1  Tbl of Olive Oil to a Hot Skillet.  Sear chicken until lightly brown on both sides
5-7 min total.  Remove Chicken from pan and keep warm
Add:
1/2 tsp of remaining Olive Oil to skillet –  Add Mushrooms and saute until mushrooms begin to brown.   For 2 – 3 min.
Add:  2 – 3 oz of Chicken Broth to the Skillet with Mushrooms  –  REDUCE HEAT and add Chicken back into the Skillet.
Simmer for 8 -10  min.
Add:  Taragon and cidar vinegar and stir for 1 min.
Top:  Chicken with chopped green onions and serve.
Serve Chicken with Steamed or Sauted Green Beans or…Roasted Broccoli =
Heat oven to 400* F.
Seperate Broccoli heads and place in a baggie
Add 1 – 2 tsp of Olive Oil to the Baggie of Broccoli – – – Shake well
Place Broccoli in a casserole dish or jelly roll pan and season with Sea Salt and Pepper
Cook in oven for 5 min.
 Take out and stir – return to oven for 3 more min.
Done!