Why is Ideal Health Now different?
Results -Ideal Protein Works
Unlike other diets it is not a quick fix pill or shake to magically solve your weight problem; but offers a proven medically sound protocol that works.
We understand you
Our dedicated health professionals and coaches offer one-on-one personalized support and weekly follow-ups where you learn the tools needed to lose weight and stay healthy and vibrant !
We don't have a lifetime membership!
In fact, our goal is not  "lifetime dieters" who come back after every "yo-yo" experience.  We believe that learning to eat REAL food and properly understanding the science behind weight gain is the lifetime solution to health and wellness.
Why am I overweight?
We at Ideal Health Now believe that the secret to effective weight loss is controlling insulin in the body. Insulin is a very important hormone that regulates energy storage, among other things. One of the functions of insulin is to tell fat cells to store fat and to hold on to the fat that they already carry.
The Standard American Diet leads to insulin resistance in many individuals. This elevates insulin levels all over the body, causing energy to be selectively stored in the fat cells instead of being available for use.
The best way to lower insulin is to cut back on carbohydrates, which usually leads to an automatic reduction in calorie intake and effortless weight loss. No calorie counting or portion control is required. We have chosen to use a product called Ideal Protein to assist you in losing weight. To learn more about how the Ideal Protein Weight Loss Method can help you in your journey to health click the links below.
 What is the Cost of Program?
We are often asked the question- what does the diet cost? A simple answer would be ….$415 to get started and about $115 average per week while on phase one of the diet.  There are no food costs during Phase 3 or Phase 4 – unless you choose to continue an Ideal Protein product as a snack.  We also offer a  Wellness Screening for $30.
Startup cost includes:
One month of vitamin supplements
Other essential supplies
One time orientation fee
Personal coaching appointments while on the program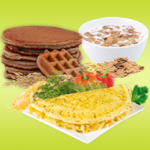 Depending on how much you have to lose and how disciplined you are to follow the plan, the total cost investment will be up to you. Many times getting off some of your prescription medications due to insulin control and weight loss can significantly reduce overall costs.
You will be required to provide recent lab work within 6 months from your primary care physician that includes Total Cholesterol, LDL cholesterol, HDL Cholesterol, Triglycerides, Body Fat %, Blood Sugar or we will provide a Lipid Cholesterol Screening for only $25.
How much is your health worth?
*We have seen many clients use their health savings plans successfully, however we do not accept or file health insurance claims. You may check with your provider as to details of possible coverage and whether that is an option for you. 
What is Ideal Protein?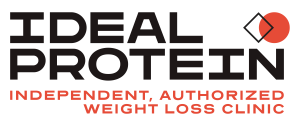 As an independent authorized clinic Ideal Health Now uses one of the most successful and fastest growing weight loss programs in the United States. To read more about the The Ideal Protein Weight Loss Method click below:
How do I get started?
Step 1

If you are ready to begin losing weight with Ideal Health NOW – you will need to complete the online Health Profile below. Make sure you have some undistracted time (15-20 minutes) and a good internet connection, as you will need to complete the online profile in one setting once you start. Before you submit, you can also print your answers to have a copy for yourself.
Step 2
After reviewing the profile and upon approval from our medical director, we will send you an email to confirm your time, location and directions for orientation. Orientation meetings are held for those wanting to start the diet are held every other Tuesday or Wednesday at our different locations.  Please make sure you have read all of the information on our website so your questions have been answered and feel free to contact us if you have any other questions.  The orientation meeting is not a general informational meeting but designed for those ready to begin.
Step 3

After your initial consultation, you will continue to meet weekly with one of our trained Ideal Health NOW Weight Loss Consultants…accountability while losing weight is a great thing! This weekly meeting will take only about 20 minutes. We will answer any questions you have, chart your weight loss for the week, measure & chart your monthly inches lost, and assist you in your diet supplement needs. Clients are seen for their follow-up weekly visits at our office by appointment only Tuesday-Fridays.

We are looking forward to meeting with you and getting you started toward a healthier you NOW!
Dr. Kay Chandler, Medical Director
Jessica Barber, Clinic Director
Ideal Health NOW
Ideal Health Now is an independently owned and operated clinic/center authorized to promote and sell Ideal Protein® products and the Ideal Protein ® Weight Loss Method. Consult www.idealprotein.com for more information about the Ideal Protein ® Weight Loss Method and Ideal Protein ® products and services. Any express or implied statement herein that is not made by Ideal Protein itself or is otherwise inconsistent with or different from the express or implied statements contained in www.idealprotein.com materials, including regarding any benefit, performance or specific weight loss expected or achieved with the use of the Ideal Protein ® Weight Loss Method or Ideal Protein ® products or services is made solely by  Ideal Health Now, and Ideal Protein specifically disclaims any and all such statements that are not explicitly or implicitly made in, or that are otherwise inconsistent with statements in www.idealprotein.com materials, and Ideal Protein explicitly disclaims any and all responsibility relating thereto."