We are often asked the question- what does the diet cost? A simple answer would be ….$425 to get started and about $100 average per week while on phase one of the diet.  Phase 2-4 will begin to be less.
Receive a $75 voucher good towards your startup costs when you attend one of our Meet & Greets or Workshops held every 1st and 3rd Tuesday of the month.  To attend just text 501.291.2248 to reserve your spot.
Startup cost includes:
One month of vitamin supplements
Other essential supplies
One time orientation fee
Personal coaching appointments while on the program
1st week of Ideal Protein product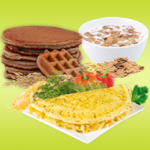 Depending on how much you have to lose and how disciplined you are to follow the plan, the total cost investment will be up to you. Many times getting off some of your prescription medications due to insulin control and weight loss can significantly reduce overall costs.
You will be required to provide recent lab work within 6 months from your primary care physician that includes Total Cholesterol,LDL cholesterol, HDL Cholesterol, Triglycerides, Body Fat %, Blood Sugar or we will provide a Lipid Cholesterol Screening for only $25.
How much is your health worth?
*We have seen many clients use their health savings plans successfully, however we do not accept or file health insurance claims. You may check with your provider as to details of possible coverage and whether that is an option for you. 
Ideal Health Now is an independently owned and operated clinic/center authorized to promote and sell Ideal Protein® products and the Ideal Protein ® Weight Loss Method. Consult www.idealprotein.com for more information about the Ideal Protein ® Weight Loss Method and Ideal Protein ® products and services. Any express or implied statement herein that is not made by Ideal Protein itself or is otherwise inconsistent with or different from the express or implied statements contained in www.idealprotein.com materials, including regarding any benefit, performance or specific weight loss expected or achieved with the use of the Ideal Protein ® Weight Loss Method or Ideal Protein ® products or services is made solely by  Ideal Health Now, and Ideal Protein specifically disclaims any and all such statements that are not explicitly or implicitly made in, or that are otherwise inconsistent with statements in www.idealprotein.com materials, and Ideal Protein explicitly disclaims any and all responsibility relating thereto."