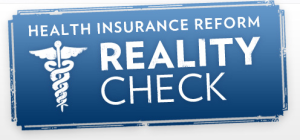 The chaos about health care rages on, with both sides weighing in at a level of lunacy…. and who is in the middle of this crazy circus? You and me!
Our insurance may be dropped, or
Premiums will increase, double, or triple,
There may be fines,
Our insurance companies may tell us that we can no longer keep our doctor or that we are just not worth the expense of treating.
Do NOT let the Healthcare chaos cause you panic or break your spirit.
The reality is …….Real health care begins in the kitchen!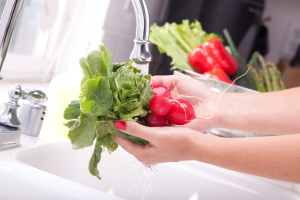 *You made a choice to take control of your health and avoid becoming a statistic by following the plan we offer at Ideal Health NOW. By using Ideal Protein and the plan as a tool to address & correct the hormone Insulin you are allowing your body to burn your own fat and drastically reduce health issues surrounding Metabolic Syndrome and Inflammation.
According to Dr Dean Ornish, more than 75 – 80% of all health care costs are spent on what we now call 'lifestyle diseases:' associated with Metabolic Syndrome like:
Type 2 Diabetes
Heart Disease
Obesity
Stroke
And even some cancers
We spend more than $2.1 trillion on health issues surrounding Metabolic Syndrome. This is staggering! These statistics can be reformed! The bottom line is that increased inflammation is the reason why Americans are using greater amounts of healthcare resources. The United States offers the best health care in the world, but the simple fact is that Americans are very unhealthy at an earlier age which drives our health-care costs out of control.
By using the Ideal Protein diet, you may be able to reduce the impact of some real nasty diseases (listed above) , or prevent other diseases like cancer or Alzheimer's, and make a real impact on your personal health care costs. At Ideal Health NOW we are determined to help turn these numbers around, help people regain and maintain their health by changing their eating habits!
This means your success starts and ends in the kitchen by following the Ideal Health NOW plan.
If you truly want to gain health and be at a healthy weight – we want to encourage you to stick with the plan. We want you to succeed! But, we cannot want it more than you. Remember only 3 Things stop your progress each week:
Menstruation
Constipation
Deviation – eating food items NOT on plan – NOT eating enough – NOT taking the vitamin supplements – or Exercising TOO much
We also want you to achieve success in maintenance and learn how to live life with healthy boundaries, which can be achieved when you reach your goal and complete all phases of the plan.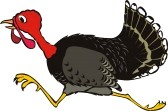 Just as there is a plan for your health and healthy weight…..We have a plan for the Thanksgiving holidays
Thanksgiving Plan – These next 3 weeks is so important! You can lose a minimum of 7 LBS. I said "minimum" of 7 lbs, because many of you can lose more before Thanksgiving.
 For the next 3 weeks – NO DEVIATION! Make sure you eat the correct foods on the Ideal Health NOW plan so that you can get maximum results at least 7 lbs before Thanksgiving Day. You have already proven you can do this plan, so make sure you follow plan exactly = do not deviate. If a food item is not on your phase – do not eat it!
 We are planning for those in Phase 1 & 2 to have 2 days off plan. BUT ONLY 2 DAYS! If you choose some fun foods on Thanksgiving Day and the day after…. That is fine. Allow yourself the freedom of some added fun foods on those 2 days. Enjoy your Thanksgiving Day!
 After allowing your 2 days for Thanksgiving- immediately get back on Phase 1 and you will NOT gain any weight (* note if there is a 2 lbs gain – it is due to Glycogen stores back into the cells because of added carbs – and it will resolve in 2 days – IT IS NOT FAT GAIN!)
 NOTE – **** We will only be open Monday and Tuesday of Thanksgiving week at the LR Main clinic and on Monday in Hot Springs.
Monday – Nov. 25th – 8 am – 6 pm
Tuesday – Nov. 26th – 8 am – 6 pm
For health care reform to be meaningful, it has to start in the kitchen. It has to start with you and me!  If that happens, then you and I can have basic insurance without breaking the bank.
Read the next Blog for more on the topic of your personal health care reform.
Dr. Chandler, Chris, Julia, Kathy, Laura, Mayra and I ( Jessica ) are so grateful to have the opportunity to partner with you, and together take charge of your health care plan and weight issues. It is a privilege and we give thanks for you all. You have really done remarkable – Keep at it!