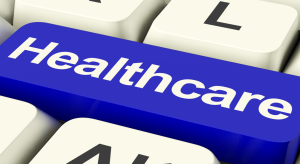 At Ideal Health NOW  we hope your plan starts with a gain   –  of course- not a weight gain, but a gain of:
1 – Nutritional knowledge based on scientific evidence not on nutritional  propaganda we have heard for the last 20 years.
2- Nutritional control of your eating habits that has caused you to be sick, tired and  an unhealthy weight for your body.
3- Nutritional health for your Hormones and Neurotransmitters for optimal organ function, energy,  and vitality for the prevention of  lifestyle-related diseases that are plaguing humans today with the energy to live life to the fullest.
4- Nutritional Health with Exercise and Rest can save you Money –  Statistics show an  obese person costs 42% more to treat than a person of normal weight.   Insurance companies will still be the judge your health status and decide on your rates accordingly. Maintaining a healthy weight means you will pay less expensive co-payments for cholesterol and heart disease medication, and benefit from any financial incentives that may come about in the future.  Improving your health also assists you in sticking to a budget; cooking for yourself is far less expensive than eating out one or more times a day.  Above all, your immune system will become stronger – helping you stay healthy and reducing the chance of expensive doctor visits & hospitalizations in the future.
What is the Health Care plan we offer at Ideal Health NOW?
# 1  Improving your health and healthy weight  ….. Starts with Food!
80% of your health is proven Nutrition – Macro and Micro nutrients of:
    * Adequate quality protein –  Ideal Protein is primarily a fast absorbing high quality biological protein isolate with over 150% of the amino acids quickly absorbed to sustain blood sugar levels and adequately supply the amino acids needed to attach with the hormones of your body and nuero-transmitters allowing these functions to do their job.   There is no other absorbable protein on the market that comes close.
    * Veggies –  Primarily the green ones.  Eat 4 cups of your selected Veggies per day for your micronutrients, healthy carbs and fiber.
    * Water  – 65% of your body is water.  Water is the most effective fat flusher there is.  Water plays a vital role in every function of the body and it is the only fluid your body requires.  You must drink at least 64 oz  =  8  cups of WATER  everyday or more on or off plan.
* Vitamins – Your body runs on real food, water, and appropriate supplementation.   On any Ketogenic diet  you must replace your nutrients lost while in Ketosis.  The vitamin supplements we use are of the highest quality.   Many people who complete and graduate out of Ideal Health –  continue to buy our vitamins since they just feel better while taking them.
10%  of your health is exercise –  The right kinds of exercise improve your hormonal environment, increase your muscle mass and make you feel awesome.
* Please note that while in Phase 1 and Phase 2 of the Ideal Health  plan you can only exercise 30 min  –  3 times a week.  You should NOT exercise with the goal of burning calories.
Exercise is critical for both physical and mental health. The calories burned during exercise are usually insignificant.
Exercise, in the long run, can help you lose weight by improving your metabolic health, increasing your muscle mass and making you feel awesome. But it's important to do the right kind of exercise.
Weight lifting – this will greatly improve your hormonal environment and increase your muscle mass, which will help you lose weight over the long term.  Note :  Exercises using your own body weight is Weight Lifting.
Interval training – doing high intensity intervals is an excellent form of cardio that improves your metabolism and raises your levels of human growth hormone.
Low intensity – being active and doing some low-intensity work like walking, stretching or Yoga is a great idea. The human body was designed to move around, not sit in a chair all day.
Ask your coach to help you with an easy 30 min exercise plan that incorporates all of the above types of exercise.
10% of your health is rest and recovery –  Get enough sleep!  Work at it.  Go to bed on time!  Read and research different habits that promote sleep.  Kris Gunnars website Authority Nutrition…   authoritynutrion.com  says,  " A lack of sleep can make us feel hungrier (5, 6).  It will also make us tired and less motivated to exercise and eat healthy. Sleep is one of the pillars of health.  If you're doing everything right but still not getting proper sleep, then you won't see anywhere near the results you might expect."
Dr Chandler's advice for her patients to achieve better rest:
Avoid caffeine after 4pm  –  for some this may be 2 pm.

Sleep in complete darkness.

Sleep in a cool room.

Avoid alcohol and physical exercise in the last few hours of your day before bedtime.

Do something relaxing before sleep, like reading.

Try to go to bed at a similar time each night
If you are suffering from sleep issues, Ideal Health NOW  offers a  High Quality Melatonin to help facilitate a better nights sleep.
The bottom line is a good health care plan starts with food…..
Good Food is Good Medicine!
Quality research proves  that consuming a diet like Ideal Health NOW features utilizing the Ideal Protein as a tool to speed the process up , quality lean protein, quality Vegetables, and limited healthy fats, along with being physically active,  and a good nights sleep  is absolutely the key to seriously controlling  Metabolic Syndrome,.
Dr Chandler and I have been actively going through and reviewing all charts.  Here is what we  have noticed :
# 1  –  All of you have proven the Ideal Health NOW plan works
# 2 –  We  get so excited for you when you follow the phases exactly and see the results each week!  Way to go!  I love your determination and LOVE for yourself.
# 3 –  Some of you are so close to your goal.  We Want to encourage you to finish strong.  Be excited and finish before the holiday season.  You have persevered –  now complete the phases.
# 4 – Some of you are NOT following plan and it shows in the results each week – If you are allowing
ANY added foods into the Ideal Health Plan you should NOT expect
shed fat
reach your goals,
reduce your Metabolic health issues,
learn better eating habits for true lifestyle change.
We also know when you are not losing the average 2-3 lbs for women & 4-7 lbs for men,  because the results shows us each week.
 Remember –  there are only 3 things that stop fat burning :  Constipation – Menstruation – Deviation.
* If you are NOT wanting to follow plan –  let us help you phase off and hold the good results you have so far and let us be a resource for you in the future  …. OR  …  be determined to follow plan exactly.
# 5 –  Some of you have had great results and you become satisfied with your weight loss and just stop.  The scientific research shows that the  pancreas needs to adjust to adding carbs back in.  You cannot jump back into life eating Carbs after following a Ketogenic diet like Ideal Health NOW offers.  Physically and chemically and hormonally it  is best to phase off ( go through the phases) so that your body will be best able to adjust and maintain your weight loss. That is the incredible purpose for Phase 3 and for weight maintenance.
Dr Chandler,  the coaches and I  want to come alongside  and encourage you to stay committed to the plan, continue to grow in sound nutritional education, be accountable and formulate a plan for you to maintain your health care plan for life..
The Healthy truth is in the results each week!