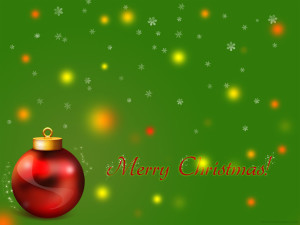 Ideal Health NOW wishes you and your family a very
Merry Christmas and a Healthy New Year!
Holiday Office hours  ……
Wednesday – December 19th –  8am – 6pm
Thursday – December 20th  –  8am  –  6 pm
*Friday –  8am – 12 noon –  There will be regularly scheduled appointments and we will be able to accommodate 'Walk-ins'.
Office CLOSED –    Monday, December 24th Christmas Eve
Tuesday, December 25th  Christmas Day!
Wednesday, December 26th  –  Office Closed
Thursday, December 27th –  Ideal Health office open  8: 20 am – 12 noon
Friday, December 28th  –  OPEN –   8am – 12 noon
Monday, December 31st,  2012 –  Closed
Tuesday, January 1st, 2013 –  CLOSED
Wednesday, January 2nd, 2013 – OPEN  9 am – 6 pm(* orientation at 6 )
Here are 5  IDEAL ways to avoid holiday weight gain this year or even lose .5 -1 lb over the Christmas week.
 1.     Bring healthy food to the party
If you've been asked to bring food with you to the party or holiday meal  you can bring something on the Ideal Health plan, such as a salad or veggie tray,  green beans, steamed broccoli.  This will ensure you'll have at least one healthy option at the table.
It's not impossible to keep your weight under control during the holidays, but also to enjoy yourself at the same time. When it comes right down to it, it's all about making choices…  *  REMEMBER –   you are only allowed 2 days of  Holiday eating off p the Ideal Protein plan.
Choose healthier options first over the fun food, keep your portion sizes in check. Then you can have a relaxing and enjoyable break with family and friends, without the added worries about your health.
2.     Take some exercise
Moderate aerobic exercise such as walking or cycling  are great choices, but don't forget to add some strength training exercises too; like  –  push-ups, lunges, squats, sit-ups or planks (hold the plank for only 10 sec. & release – repeat), tri-cep chair dips,  and then STRETCH !
Just remember exercise doesn't have to be painful to be beneficial. You should go at your own pace, and slow down if you feel out of breath.
A great way to get some exercise squeezed in during the busy holiday season is to go for a walk with a friend or family member, who you haven't seen in a while. This way, you get a chance to chat and catch up on each other's lives, and also come back feeling refreshed and invigorated.
3.     Choose the healthiest options AND  don't forget about moderation
f you're faced with a large feast …..It's okay to enjoy the great healthy food, veggies of all kinds, and even some deserts, and treats for the 2 days of Christmas.
The best way to do this is to fill up on Protein and Veggies 1st in unlimited amounts, then add 1 or 2 higher calorie foods, which you particularly enjoy and try to keep your portion sizes within reasonable limits of the more carbohydrate loaded foods.
Smaller portions will allow you to enjoy the full range of holiday fare, while keeping your caloric intake to a minimum. This even includes desserts.
For large celebrations – or all day multiple home celebrations –  it's also a good idea to eat an Ideal Protein food  beforehand, so that you won't be so tempted to overindulge.
If there are foods you really don't enjoy so much, don't waste the calories on them.
4.      Limit your alcohol intake
Many people choose to imbibe a little more often than usual during the holiday season. You just need to keep in mind that alcoholic beverages contain large amounts of calories, and the more you drink the less likely to you are to be disciplined enough to stick with your healthy meal plan.  WARNING!  –  YOU CANNOT DRINK ALCOHOL IN PHASE 1 OR KETOSIS .
If you decide to drink alcohol, please make sure you have some carbohydrates at least 4 hours before your 1st drink of alcohol.  If you have been in Ketosis –  and start with a drink – it could instantly cause you to pass out.
Try to steer clear of high calorie snacks which go hand-in-hand with drinks at parties. Also, limit your intake to 1 to 2 drinks, for health reasons and also to reduce your calorie intake.
5.     Follow your 2 days of Holiday Eating plan with a strict PHASE 1  –  absolutely NO CHEATS!
Here's to you and your family, I hope you have a blessed holiday season!
Dr. Kay Chandler and Jessica Barber and the incredible coaching team.