Green leafy Vegetables are a great source of Magnesium, yum!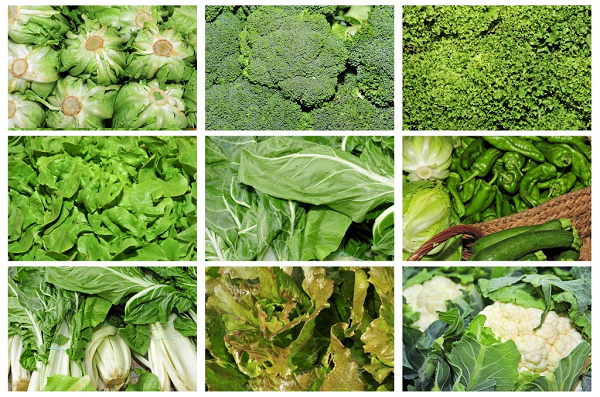 Magnesium is actually a very, very big deal! You cannot function at 100% if you are deficient in magnesium! There is a reason you take magnesium in the supplements through the Ideal Protein Diet. It is also why we recommend Citrate of Magnesium for constipation because it is most likely you are magnesium deficient instead of fiber deficient (remember the 4 cups of veggies you are eating a day??). There are actually numerous benefits for our bodies from magnesium:
Used in over 300 reactions in the body
Helps maintain a normal blood pressure
Restful sleep
Muscle Strength
Helps in weight loss (Important!)
Helpful in pregnancy
Keeps constipation at bay
Necessary for good bone health
Eases muscle cramps and spasms
Decreases insulin resistance
Decreases migraines
Relieves fibromyalgia and chronic pain
Helps make proteins  (We love protein!)
Relaxes the nervous system
Necessary for proper hydration
Proper enzyme function
Helps regulate metabolism of fats, proteins, and carbohydrates
Helps with the production of collagen (firm skin! Who is excited about that?!)
As you can see, magnesium is not only important on Ideal Protein, but it is vital for everyday healthy living!
What can cause Magnesium Deficiencies?
–          Caffeine
Caffeine causes the kidneys to excrete extra magnesium whether you are deficient or not.
–          Carbonated beverages
Most dark colored cokes (or sodas as you non-Texans might say) contain phosphates. The phosphates bind with magnesium in the digestive tract making it unavailable to the body
–          Sugar (it takes 287 molecules of magnesium to metabolize a single glucose molecule; wow!)
Refined sugar has no magnesium and it causes the body to excrete magnesium through the kidneys
–          Alcohol
Increased alcohol decreases the effectiveness of the digestive system and can contribute to Vitamin D deficiency which can be a factor in low magnesium levels
–          Sweating from exercise or an electrolyte imbalance
–          Certain medications can deplete magnesium levels
As you can see, when you are not getting proper nutrition, magnesium is being excreted from your body. If you do not have enough magnesium in your body, you can suffer headaches, diabetes, high blood pressure, depression, high stress, anxiety, fibromyalgia, osteoporosis, ADD, poor heart health, and many other health problems.
Signs of Magnesium deficiency
–          Insomnia
–          Irritability
–          Anxiety, depression
–          Restlessness
–          Muscle soreness or spasms
–          Infertility
–          Headaches
–          Stress
–          Fatigue/unusual tiredness
–          Insulin resistance
–          Lack of appetite
–          Constipation
–          Cavities
–          Gut disorders
–          Kidney stones
–          Thyroid problems
Magnesium regulates more reactions than any other mineral. It is also vital for energy production and cellular reproduction.  Who would have thought this one little mineral is so important?! It will help your body maintain balance, avoid illness, give you more energy, and help you maintain an overall healthy lifestyle!
Sources:
http://www.ancient-minerals.com/magnesium-benefits/
http://wellnessmama.com/3610/magnesium-deficiency/