What's New and Beneficial About Kale
Kale can provide you with some special cholesterol-lowering benefits if you will cook it by steaming. The fiber-related components in kale do a better job of binding together with bile acids in your digestive tract when they've been steamed. When this binding process takes place, it's easier for bile acids to be excreted, and the result is a lowering of your cholesterol levels. Raw kale still has cholesterol-lowering ability—just not as much.
Kale's risk-lowering benefits for cancer have recently been extended to at least five different types of cancer. These types include cancer of the bladder, breast, colon, ovary, and prostate. Isothiocyanates (ITCs) made from glucosinolates in kale play a primary role in achieving these risk-lowering benefits.
Kale is now recognized as providing comprehensive support for the body's detoxification system. New research has shown that the ITCs made from kale's glucosinolates can help regulate detox at a genetic level.
Researchers can now identify over 45 different flavonoids in kale. With kaempferol and quercetin heading the list, kale's flavonoids combine both antioxidant and anti-inflammatory benefits in way that gives kale a leading dietary role with respect to avoidance of chronic inflammation and oxidative stress.
Two lonely vegetables that don't get much recognition, kale and brussel sprouts, can be brought together to make something divine. I usually end up doubling or tripping this recipe since I enjoy it so much.
from Amanda G.
Kale Salad
1 bunch fresh Kale
10 Fresh Brussell Sprouts
Juice of one large fresh Lemon
4-6 tbsp of extra virgin olive oil, depending on your taste
2 tsp kosher salt
Freshly cracked black pepper to taste
Optional: all natural Bacon Jerky or 6 slices baked turkey bacon
1. Begin by washing and drying the kale and cleaning off any dead leaves from the brussel sprouts. Then take the sharp edge of a good knife and run it down the rib of kale to clean the leaves from the rough center rib.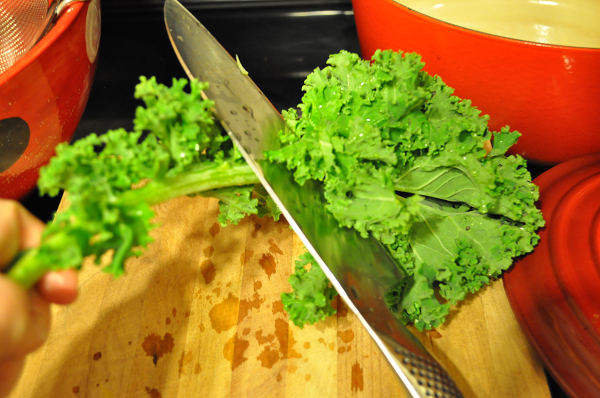 2. Stack 5-6 kale leaves on top of one another, roll tightly into a log, and thinly slice into a julienne. See picture below.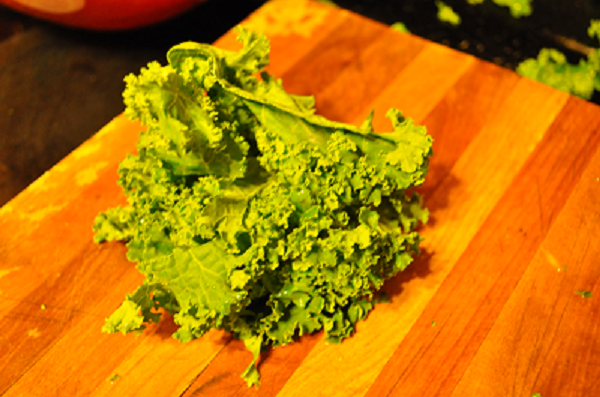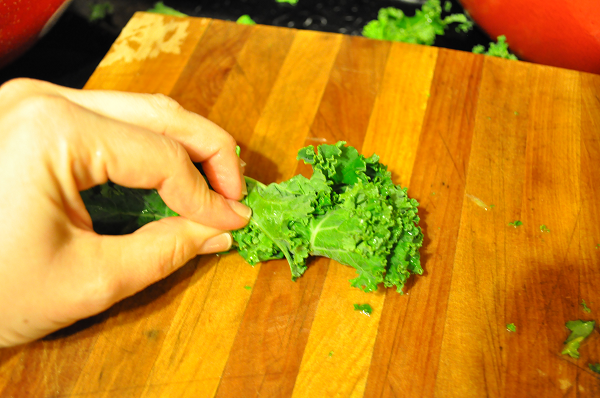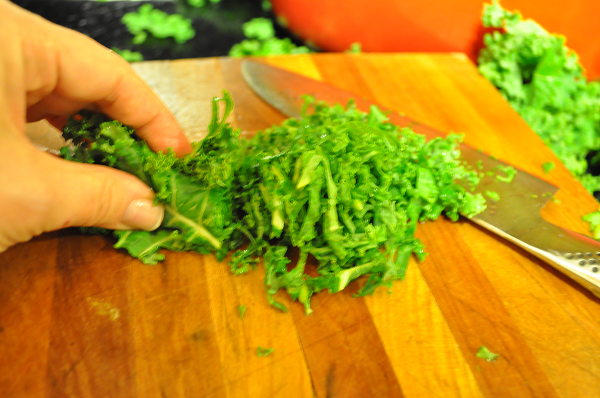 3. Place Kale into a bowel and then begin thinly slicing the brussel sprouts. Cap brussel sprouts and then cut in half before julienning. See picture below.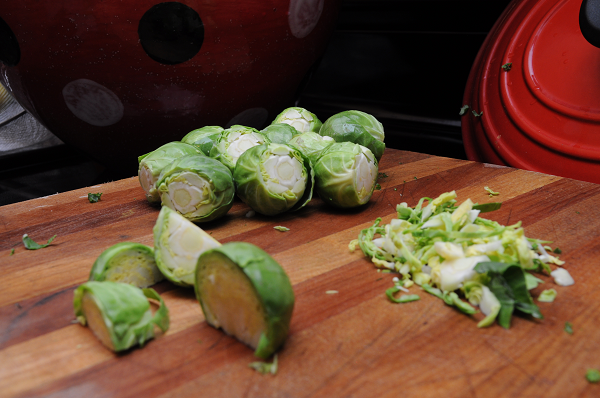 4. Place all chopped vegetable in a large bowel and squeeze the juice of a lemon over the mixture, using a sieve to catch any seeds. Then pour the olive oil in with the salt and pepper.
5. With clean hands, massage the kale for 5 minutes or until it become soft and tender.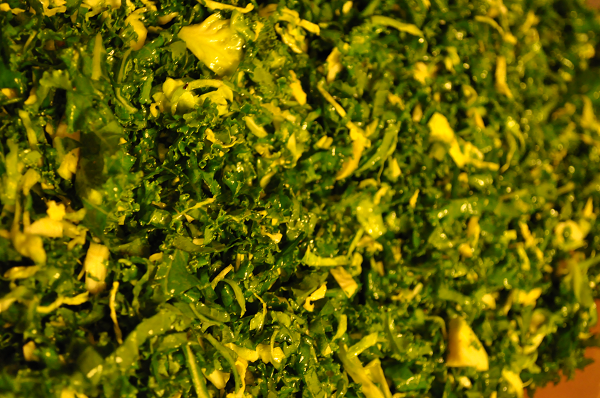 6. Add finely chopped all natural bacon jerky for extra flavor, or cooked turkey bacon chopped into fine pieces. Keeps in refrigerator for 3-4 days.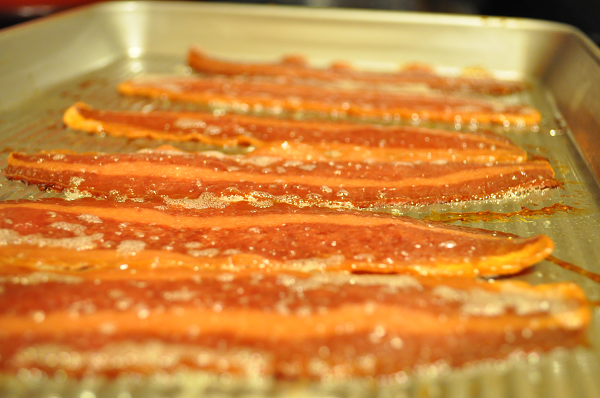 Need more healthy recipes?