8 Highlights at Ideal Health NOW clinics!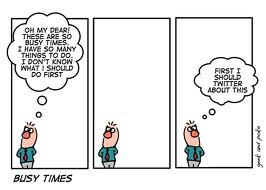 It has been a while since we have posted a Blog.
It has been a VERY full couple of months. I will catch you up on some highlights & happenings around the Ideal Health NOW clinics.
1- January is Not our busiest month – Seriously?
March – April – May – June is our crunch time.
NOTE: We have had 111 Profiles come in since Jan 1st 2014 – 90% have started their plan with us at Ideal Health NOW. Out of the 111 profiles submitted to Ideal Health NOW = 100 profiles have been submitted since Feb 14th.
Why????
Jessica's theory – – – – At the first of the year, people are so tired of junk after all the holidays they are motivated on their own to eat right, get healthy or shed Fat/lose weight. Guess what? They soon realize that there are still plenty of events and parties all through Jan. , so they may as well wait til after Valentine's Day. = 100 of the 111 Health profiles came in after Feb 14th 2014.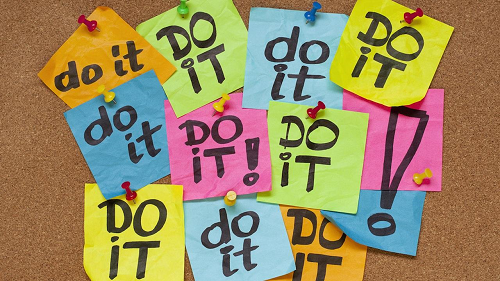 2 – We have had ____ people complete our plan and graduate this half of 2014 year. = They get to enjoy summer at their correct weight!
Congratulations to those who have kept their eye on their goals and COMPLETED !
3 – Check – up ! = There are those who are past graduates of Ideal Health NOW, who have put back on about 5 -8 lbs or some extra weight and they are intentional about maintaining their right weight. Therefore they put themselves back into the accountability for a short time before their weight became out of control. They maintained their focus on reaching their goal weight and health goals and utilize the Ideal Protein diet for a quick check up and realize it works again! = Results!
4 – Re-Starts = I am so thankful and excited that those who decided to Re-Start with us at Ideal Health NOW to get back to work and complete their health goals and healthy weight, feel comfortable about returning to Ideal Health Now. We know it is because the coaches at Ideal Health NOW are mature, continue to educate themselves with yearly medical training, and they understand that changing eating habits, lifestyle changes and gaining health is a learning process with a learning curve.
Ideal Health NOW wants you to feel comfortable about returning – to keep working at your health – to be tenacious about a healthy body – to never give up on yourself – to feel your best.
If you are a dieter who ….
just stopped plan mid-way,
came close to your healthy size or weight goal but did not complete all phases of the Ideal Protein diet,
got tired of working at your diet and went missing in action,
or some change, event or crisis came out of no where to derail your plan……
We understand!
We get excited for you and Ideal Health NOW that you allow us to help you complete your goals, and we truly want you to feel comfortable walking through our doors to continue your health journey.
5 – Hot Springs has been growing! = More orientations! More new Starts! More time between clinics!
6 – A Wedding! = Dr Chandler's son Chris just got married May 31st to Carrington Tillary of Hot Springs! It was an outdoor wedding at the brides Ranch home and it had been raining for 2 days prior to the wedding day.
Thankfully, the rain held off that day and during the ceremony ! Yeeeeeeee Haaaaaaw!
It was a lovely GOD honoring ceremony! The Bride and Groom drove to the reception in a cool car.
Then as Jessica was going back to the uncool car – – –
del•uge
noun \ˈdel-ˌyüj, -ˌyüzh; ÷də-ˈlüj, ˈdā-ˌlüj\  : a large amount of rain that suddenly falls in an area.
7 – Graduation ! Jessica has had son # 4 graduate high school! Whew! One more to go!
8 – Ideal Health NOW has had some staff changes !
Chris Chandler ( Ideal Health NOW Coach ) is now a married man and off with his lovely bride – Carrington to live in Memphis, TN to begin married life and dental school.
Kathy Williams ( Ideal Health NOW Coach ) is spending more time with her hubby – who just retired. When Kathy's hubby retired May 31st he asked if she would cut out her hours so they can have a flexible schedule for traveling.
= Both of these 2 coaches will be deeply missed by our staff (especially Jessica ) and those dieters they served
9 – New FACES ! =
*** Hot Springs clinic will be seeing Dr Chandler's daughter –
Rachel Chandler – who is a Jr at OBU and soon to be entering nursing school. Rachel has a great amount of experience and research around the topic of insulin and how it affects the body in more ways than just the storage of Fat. Why??? Rachel is a Type 1 diabetic! She has experienced life constantly adjusting her medical needs surrounding the hormone insulin. Rachel also has utilized the Ideal Protein diet to help her manage her diabetes and energy. Rachel has quickly caught on to the processes and has so far done an excellent job documenting in each patient's chart for Dr Chandler and myself.
*** Little Rock clinic will be seeing Jessica's Daughter-in-law –
Kara Barber – with a masters degree in Kinesiology has served as a Physical Therapy assistant and has taught high school sciences (biology, honors biology, kinesiology, physics & fitness ) at LRCA . Kara is also an ACE certified Personal Trainer. She has actually worked for Ideal Health NOW during the summer of 2012. While Kara did not need to lose any weight, she has completed all phases of the Ideal Protein diet and she lost a great amount of inches and resculpted her body. She is extremely knowledgeable ! Now – If you are seeing her tummy with a slight resculpted pooch = = = It is because Kara and our son, Wade, are expecting a baby boy in Sept!
10 – A Rock shot through my office window at the Little Rock clinic!
Glass everywhere – Lots of excitement! A man was mowing across the street in the field and he mowed over lots of rocks flinging everywhere. I felt like I was in an insurance commercial with
Mayhem!
Coming soon! Look for a blog about how to enjoy Father's Day while on the Ideal Protein diet plan!
We truly enjoy coming alongside you in your quest for health and a healthy body. What a great privilege.