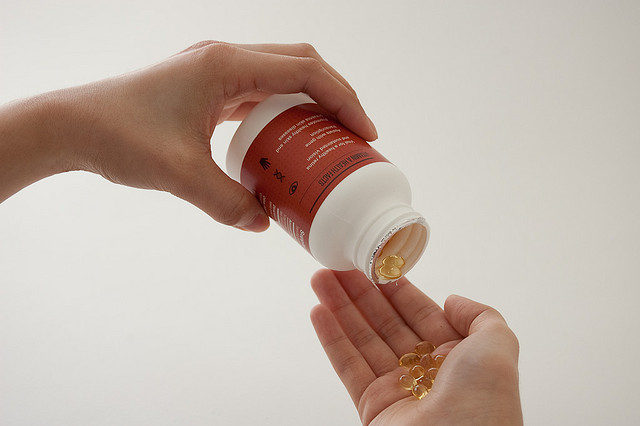 During the Ideal Protein Plan you are required to take supplements. When you fill out your health profile, you even sign a statement saying that you will follow protocol and that you will take the supplements from Ideal Protein. Recently, we have had many people ask about why they have to take our vitamins and why they can't go get cheaper over the counter supplements. Well, our vitamins are in a different form than let's say, a potassium supplement you can find at Wal-Mart.
The Ideal Protein supplements are in citrate form and the over the counter supplements are in carbonate form. There is a big difference!
Citrate and Carbonate form react differently in how your body absorbs nutrients. Let's start with the carbonate form. Yes, the carbonate form is more common and more easily found. Vitamins in carbonate form require more stomach acid to absorb it; which, is why it is commonly found in anti-acid tablets. That means, when you take the carbonate form, it needs to be taken after meals or with an acidic juice because it is alkaline based and it needs that extra stomach acid for your body to properly absorb it.
Unlike the carbonate form, the citrate form is best absorbed in an acidic environment; you can take citrate supplements at any point during the day. Calcium citrate is specifically absorbed better in your body in an acidic environment, so you are going to get better absorption when you take a Calcium Citrate supplement rather than a Calcium Carbonate supplement. The citrate form of calcium also plays a role in parathyroid suppression. The parathyroid hormone (PTH) helps regulate calcium in your body and one of the negative effects of PTH is that is can cause age-related bone loss due to leaching calcium from your bones. Calcium citrate lowers PTH, especially in premenopausal women, which will help your body fight against bone loss.
The citrate form is more readily available for your body to use than the carbonate form. Therefore, it has a high absorption rate and your body can use it more efficiently! Citrate forms are also used to help make your urine more alkaline (more basic, less acidic) and this is a good thing because it can help prevent kidney stones. The reason you will not find the citrate forms of vitamins over the counter is because they are usually prescribed by a doctor. As you can see, you are taking very high quality supplements while on plan. Why would you want to change that? Not only will these supplements help you feel your best, they also are designed as a part of the program to help you lose weight faster! Remember, Ideal Protein is scientifically designed and proven to work; all the research and hard work has been done for you and all you have to do to be successful is follow plan; which includes taking your supplements!
Now, go get a big glass of water and take those vitamins!
Resources:
http://www.healthcastle.com/calciumcarbonate-calciumcitrate.shtml
http://www.medscape.com/viewarticle/412220
http://www.mayoclinic.org/drugs-supplements/citrate-oral-route/description/drg-20070114