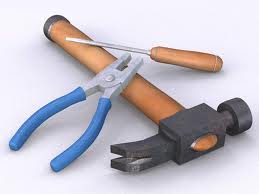 Ideal Health NOW uses the Ideal Protein diet, a scientifically proven method to help people lose body fat and get to the root cause of Metabolic Syndrome (high cholesterol, abdominal obesity, high blood pressure, & high blood sugar levels) and generally feel better than they have in a long time. 
Ideal Health NOW is a plan –  A TOOL that works!  
We see every week women losing 2-3 lbs a week –  a few blow our minds and lose 4 lbs and men lose every week 3.5 – 7 lbs.  And the inches…… are amazing!  
Every week we hear how using the Ideal Health NOW plan is satisfying to people because the tool helps them stay focused and receive great results!  
If you feel like you are not seeing the best results  –  the question is…. Are you following the Ideal Protein tool/method? ….. OR ….. Are you following your own design or plan? 
If you are following your design or plan, you will lose perspective and NOT fat.  
We know everyone who has started the plan  –  has used the Ideal Health NOW plan correctly at least at first and experienced results:
Acid Reflux went away
Headaches went away
Higher mental alertness
Joints felt better
Lighter feeling
Sustained energy
Lowered medications
Witnessed inches off your abdominal
Lost fat in the form of lbs.
Clothes fit better
Face did not look as puffy
Less Bloat
We can testify to the truth in your chart that using the TOOL of the Ideal Protein diet as it is designed works.  It is a science based plan/method for the last 25 years that effects a change in your fat stores, reducing the symptoms of Metabolic Syndrome and hopefully re-program and train you to change your lifestyle.
As we enter the month of December – Please use the TOOL that Ideal Health NOW offers – which you are paying for correctly.  Do NOT lose perspective and follow a plan/tool that is NOT proven and make yourself miserable mentally and physically –  so that you can experience energy and  joy over the holidays as you experience fat loss results.   We will follow the same plan for Christmas as we did for Thanksgiving …. so hold off ( * if not on plan – do NOT eat  it – remember it takes 3 days to get back into a fat burning mode = ketosis)  on any item NOT on the Ideal Protein plan until the 24th of Dec.  –  you could be a size smaller.
I'm going to use all my tools, my God-given ability, and make the best life I can with it. 
LeBron James 
Use the TOOL of Ideal Protein that Ideal Health NOW offers as you head into the Holidays for your health for your best