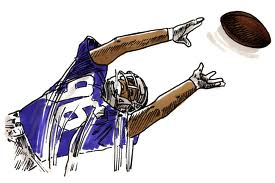 Hope you are off to a great week and more energy & commitment to allow yourself to win.  Here is a thought for you this week –

Are your excuses holding you back from winning at losing weight?
Start to recognize the fear behind your excuses.
Your excuses are a way of protecting yourself from life.
Comforting yourself with food and the added weight it brings will not protect you from the disappointments, concerns, aggravations, hurts, stresses, or the general pains of life. 

Permanent weight loss and gaining control of your Metabolic Syndrome issues  – begins with the acknowledgment that you want more out of life than the focus on the wrong kinds of foods, the damaging food combinations, or overabundance of foods. Wrong food habits will not help the pains of life – it will actually ADD to your stresses and discomforts by damaging your health.
You must decide that you are deserving of more happiness, more joy, and more peace.
AT Ideal Health NOW –  we want that for you too! 
Whether you are a new start or a long timer  –  It is time to get your Head and Body in the game.
The game of getting your body , mind and soul into better health and enjoying life.
GET INTO TRAINING MODE
REACH YOUR HEALTH GOAL  
COMPLETE  2 weeks of Phase 4
Become a winner! – by learning & continuing lifelong healthy eating habits
Instead of putting yourself in a position of fighting off your temptations and urges… Play offense  >  NOT defense.
Do NOT use your willpower…..Use the plan that works!
Phase 1 of the Ideal Protein diet works to :
Burn your own body FAT for fuel/sugar  = Ketosis
Makes the body an efficient FAT burning machine
Suppress your appetite  – because of Ketosis
Rest the pancreas
Keep your blood sugar levels sustained
Reduce inflammation.
Stop obsessing about food
Offensive plays –
1)       Your Food Journal  – it is an important procedures that Ideal Health NOW requires is to have your FOOD JOURNAL completed and at your appointment each week to help you lose the maximum amount of weight each appointment.  
This is to …..
Ensure consistent standards of weight loss  that we promote –
Provide help and  guidance about the most suitable way to handle various situations (stressful week, eating out, parties, family and friends, and how your body is responding to the program)
To keep Ideal Health NOW in compliance with Ideal Protein Headquarters.
2)       Prepare for your week –  to work the phase you are currently on. 
+ Cut up your veggies for the week.
+ Manage your time – do not let yourself go longer than 4 hrs before eating.
+ Plan and pack your food for the next day – do not get caught running out the door unprepared for your day.
+ Keep up with your water – get ½ of the water in before 1 o'clock.
+ Make sure you are getting in your salt
3)       Vitamins –  You must take the correct amount of vitamins daily to supply your body with the correct nutritional requirements ( more on this later)
This is extremely important!
AND REMEMBER –
 WE are for you! 
We want for you to successfully use the IDEAL HEALTH NOW STRATEGY TO…
OFFENSIVELY FIGHT the BATTLE OF METABLOLIC SYNDROME AND WIN.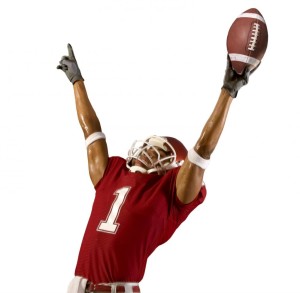 We are here for you
Sincerely,
Kay H. Chandler
Jessica Barber
Ideal Health NOW
That in all respects you may prosper and be in good health, just as your soul prospers …