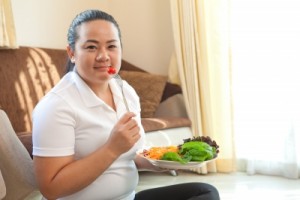 Part of my job at Ideal Health NOW is to input health profiles into our database. Along with Jessica Barber and Dr. Chandler, I read through every health profile that is submitted to our clinic. Please keep in mind that your information is confidential and I am definitely not about to share it with everyone on the internet; I'm just setting up the premise for this blog! Anyways, one of the questions on the health profile is, "have you been on a diet before and why did it not work for you?" I get to read about many failed diets or almost successful diets that most of our clients have tried.
Every now and then, I do read that a person did the Ideal Protein diet and was not successful, but it typically is due to the fact that they did not phase of plan correctly or they went back to old eating habits and did not maintain their weight. So far, I have not seen anyone state that the Ideal Protein diet was unsuccessful because of the actual diet plan. So, that got me thinking. Ideal Protein was rated as the most popular diet in 2015 (yay!), but it was not rated as one of the best diets of 2015. The 2015 best weight loss diet was Weight Watchers. That made me curious as to why Ideal Protein was not rated number one as I have seen so much success on this plan! I started to research what other people were saying about Ideal Protein and I will share with you what I found; and I believe, the reviews do not accurately portray the Ideal Protein Diet.
1. There is not enough variety. It is boring.
This one literally made me laugh out loud. As diets go, there is SO much variety; it is just healthy variety! There are multiple types of Ideal Products (that are very versatile), many many types of different veggies and animal protein options. If I could figure out a way to compute the statistics of all the different meal combinations you could compile from the food choices, there would be hundreds!
2. It is too hard and complicated to follow.
This is probably one of easiest diet plans to follow. You do not have to do any counting calories, carbs, points, etc. All you have to do if follow the scientifically researched plan that has been made for you to provide you with optimal results. EASY! The best part is, when you follow plan, you get results; period. There is no guesswork on your part as to which foods your body tolerates better for weight loss. As we always say, "100% compliance = 100% positive results!"
3. It is unbalanced.
Okay, this is actually true, but the negative comments about the unbalanced plan are not understanding the reasoning for it. Yes, you are cutting out many food groups in this plan (fruit, dairy, grains) but Ideal Protein is not advocating eating this way as a permanent change. Your diet is only unbalanced for a short amount of time to create weight loss; but, remember, you are still getting all the nutrients you need through the actual food choices and supplements.
I found a few more complaints against Ideal Protein, but these were the most common ones that I consistently found. The main idea that I took away from reading the negative comments on this plan basically boils down to a lack of understanding. I even found some complaints from failed dieters, but again, they failed because of their lack of understanding and their lack of compliance to follow the plan. Any failures are NOT due to a poorly designed weight loss program; they come about because of laziness on the dieter's part in not following plan, a culture's desire of instant gratification (even though it is the fastest weight loss program out there), and basic lack of true motivation to lose weight.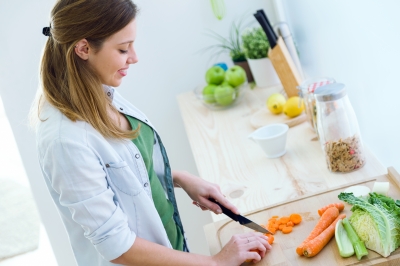 Ideal Protein WORKS! Following plan WILL lead to successful weight loss results!